Alan Avetoom
Alan first came to Dive Aqaba in 2011 to complete his DSAT Tec Trimix Diver course with Rod. Since that time he has built up considerable experience in both deep air and hypoxic trimix diving. Alan is one of only a handful of people to have ever dived 110m+ in the Gulf of Aqaba and aspires to dive to 200m in the near future. Alan has been working with us as a PADI Instructor since late April 2013 and exclusively teaches PADI recreational and technical courses and also guides dives in the Gulf. Alan has now transitioned onto trimix decompression diving using the Pelagian DCCCR Rebreather which will ultimately become his tool for deep sea exploration in place of open circuit. Alan also commenced further training in flooded caves and mine systems in 2014.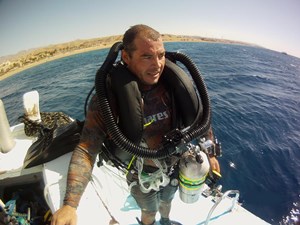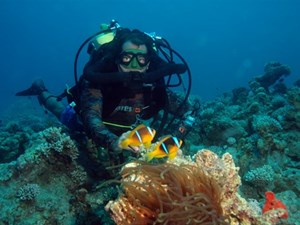 Qualifications
PADI Master Instructor #620565
PADI Tec Deep Instructor
PADI Tec Sidemount Instructor
PADI Tec Trimix Instructor
PADI Trimix and Nitrox Blender
TDI Pelagian DCCCR Mixed Gas Diver
Holds over 16 PADI Speciality Instructor Ratings.