Huw Lovell
Huw hails from Swansea, Wales. He started diving aeons ago and started full time professional work in the industry as an instructor in Aqaba 1998 with Seastar Diving along with Rod and Ashraf. He then progressed in his career working in Sharm at the Red Sea Diving College, Taba at Red Sea Waterworld and Dahab at Red Sea Relax in Egypt. A decade later he is now back in Aqaba with our team on a permanent basis offering a wealth of experience as an instructor.
Qualifications
PADI IDC Staff Instructor #611191
PADI Tec Trimix Instructor
TecRec Advanced Wreck Diver Instructor
Emergency First Response Instructor
Dolphin Rebreather Diver

PADI Specialty Instructor for
Deep Diver
Night Diver
Wreck Diver
Enriched Air Diver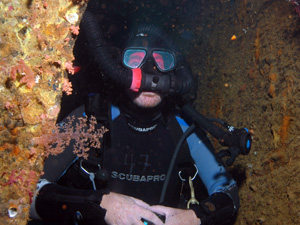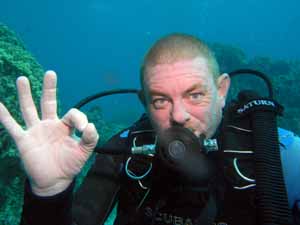 Underwater Navigator
Dry Suit Diver
Drift Diver
Clean Up Diver
Compressor Systems Orientation
Boat Diver
Multi Level Diver
Equipment Specialist
Underwater Naturalist
Research Diver
Underwater Cartographer
Reef Diver
Peak Performance Buoyancy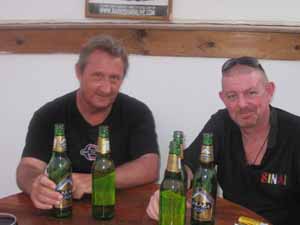 Project AWARE Specialty &
AWARE Coral Reef Conservation.