Intern with us at Dive Aqaba - Learn the business from the Inside out - here are your options....

You will be expected to make time to study.
We are a relatively small diving business run by divers who enjoy diving! Our main goal to give quality experiences to all our customers. For internship programs at all levels we give free education and diving (while guiding) in return for help at the centre. Interns are responsible for their own living costs and any PADI materials they need to complete the programs, also PADI fees on professional applications and certification fees.

You will be expected to become team player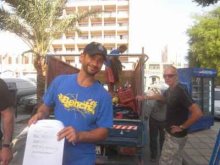 You will be expected to do your own share of work at the the centre.
You need to pay 300 Euro a month which includes accommodation at the staff flat, all diving and education, plus food and drinks on the boat and budget another 300 per month for living expenses. You may also arrange your own accommodation and budget accordingly. Minimum internship periods is two months. If this program meets your needs please contact
Rod
with any questions you have, we can then liaise with each other and work out a program tailored to what you wish to achieve.

But all "all work and no play makes Jack a dull boy".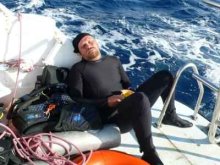 You will be expected to work hard on the boat.
If you are learning to dive then this is your chance to progress towards gaining professional qualifications and obtain employment in the dive industry.
If you are a new Instructor this is your chance to gain experience and further certification to make you a more valuable asset to employers in the industry.
See our
Friends page
to see what other achieved with this program while having a great time here.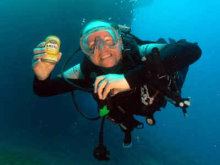 There are many rewards to be had when guiding divers.