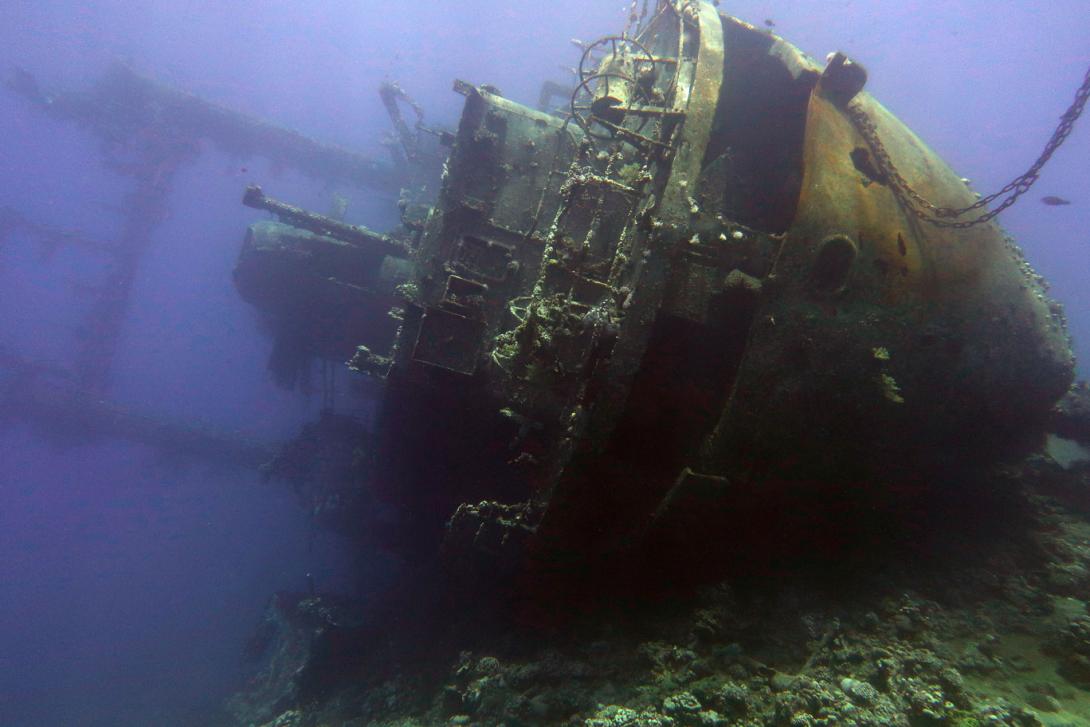 Scuttled for divers 30 years ago - this wreck has been described as one of the most photogenic wrecks of the Red Sea. It was deliberately sunk for divers on November 16th 1985 destined to become the most famous dive site in Jordan.
Read the FULL STORY including photos of the sinking!
She now has over 20 years of coral growth on her and rests between Rainbow Reef and the Japanese Gardens. She lies on her port side with the bow facing North about 130m from the shoreline. There is a permanent mooring buoy fixed to her stern maintained by the Aqaba Marine Park. With a maximum depth of 25m and the top of the mast reaching up to 7 metres she makes a great dive for all experience levels. Penetration is possible for those with appropriate training. Ideal for Wreck Specialty courses.